I've had the good fortune to take two, multi-week trips to foreign countries in the past five years. The first trip was to Kenya and Tanzania for three weeks in 2009 and the second to Morocco for two weeks in 2013. My "Photo Goals" were to shoot a lot of photographs that would tell stories, and keep them safe and backed up while traveling. Now, I will grant you, sometimes, I overdo it in trying to be safe, and I know I can't be prepared for all eventualities, but I viewed these two trips as "once in a lifetime" opportunities.

On occasion, I've been asked by friends and family for suggestions on what photo gear they should take on a trip, and how to back up and protect their photographs while traveling? So, here is a list of suggestions and examples of the photo accessories I use and have found valuable to take with me. This will not be a complete list of everything I use or you should use, as that's impractical. But I will try to include the major categories of equipment and accessories I use and would suggest. And, of course, most of these suggestions can be used at home and for local photo shoots, they're not just for travel. But remember, everyone's needs are different and you may want take far less or far more than I'm going to suggest here. The key is to be comfortable with what you're taking.
Throughout the text, there will be links to web pages where you can get more product information and order them if you're interested. Full disclosure, your orders help me support the costs to maintain this website, so thank you in advance.   Marty
Contents
Click a category link below to go directly to that section, or just continue scrolling down and reading:

Camera and Lens
TIP–> Choose your camera based on how you'll use it.
The camera you take with you should meet your needs for your level of photographic expertise and for the locations you'll be visiting. For example, for my trip to Kenya and Tanzania the primary subjects were wild African animals. Some, like Leopards, would be a distance away and up in a tree.
One choice would be a DSLR Digital Camera with a long telephoto lens (at least 200mm, and 500mm even better). You might also want a wide angle lens for landscape shots (17mm to 40mm zoom).
There are also some great Point-and-Shoot Digital Cameras with which you can create wonderful images. It would useful to have one with a high "Zoom X Factor," like 20X Zoom or greater.
TIP–> Know your camera and how to use it
Practice at home with your camera, imagining the situations you might be in at your destination and know what all the controls mean and how to use them.
Get a pdf file of your camera's instruction manual and download it to your iPhone and/or iPad.
(I use Apple devices because I like them and think they're great. But Android and Windows devices work well too. It's a matter of personal preference, please don't waste time bashing Apple products in the comment section here if you disagree. You should use whatever smartphone or tablet you like the best.)
Batteries, Chargers and Memory Cards
TIP–> Take at least 2 Batteries !!! And consider taking 2 Battery Chargers
One of the worst things that can happen to you is to be out on tour or driving along taking lots of photographs and then have your camera's battery go dead. (A situation that can cause ear-shattering screams and lots of "Oh Sh*t" yells.) An second battery charger is extra insurance. I keep one with my camera gear and the other in my suitcase while traveling.
•You can search for your camera's batteries and chargers here.
TIP–> Take Multiple Memory Cards !!!
Memory cards, especially the small SD cards have gotten very inexpensive. But, be careful, you do get what you pay for and I would stay away from off brands and very cheap cards. I would stick with brands like San Disk and Lexar. These are the two brands I use most often. There are other brands and many that might be very good as well, but I have not researched or used them. Also, the price varies with the "speed" of the card which affects how fast the camera will write the image you just took to the card and, less importantly, how fast you can write the image from the card to your computer or hard drive. Here is a link that describes the different types and speeds of SD cards.
The amount of memory for each card depends on how many images you think you'll shoot, the quality of the images (quality of jpegs or the much larger RAW format images), and what your backup strategy is going to be while traveling. I recommend cards that are no smaller than 8 GB and would highly recommend cards of 16 GB or even 32 GB. I'd suggest you carry at least a total of 32 to 64 GB. You're probably Ok with three or four 16 GB. Don't get a single 64 GB card as your only card (just in case it fails).
Lastly, always have more than one card with you while shooting. Once again, if the card you're using fills up and you don't have another card handy, it becomes another "Oh Sh*t" moment
• You can search for memory cards here.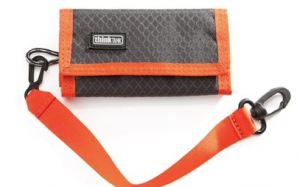 It's also great to have a Memory Card Wallet to keep your memory cards safe and with you. Click Here to check out these excellent and inexpensive (<$20) wallets. Take a look around their website while you're there. I highly recommend their camera bags and accessories.
 Power – Phone & Tablet Charger, Portable Batteries and Plug Strip
The more electronic "stuff" we carry, the more we need to charge the batteries that run that "stuff." iPhones, iPads, Laptops, and other gadgetry frequently need charging. For the smaller gadgets, they usually use a 5-volt charger and laptops, their batteries and camera batteries need 110 volts in the US but in non-US countries they are likely to need 220 volts. Most of the chargers that come with our electronic gadgets are rated for both voltages, but, it's critical to your device (and to the fun of your trip) that you check this long before leaving home. It's usually printed in tiny letters on the charger itself.
TIP–> Great Multi-Device Charger
But even with a plug strip, if you're traveling with another person who also has devices, it's hard to find enough outlets to charge them all at once. I found a fantastic small charging device that can charge both an iPhone and an iPad. It's very portable, compact and uniquely designed to split a 2.1A charge between two ports, alternate between charging 2 Smartphones at 1 amp each or a tablet device at 2.1 amps. With a foldable prong its perfect for travel and with an universal power acceptance never be stranded or limited to charging one device from a wall socket anymore! This New Trent NT90C 10W 5V/2A Dual USB Ports AC wall charger worked great on the Morocco trip and it's my charger at home too.
TIP–> Portable Battery for Charging
If you are traveling by air and have some very long flights, or you'll be out in an area away from electricity for long periods, you might want to have a spare battery that can charge your phone or tablet. The one I used had 2 USB ports (one for phones and one for tablets) and it worked great. The model I used has been discontinued but here is its replacement the New Trent Powerpak 11.0 11,000mAh High Capacity Dual USB Port External Battery Charger/Power Pak for Smartphones and Tablets. (Note: you can see other charger model capacities at the same link.)

TIP–> Great Plug Strip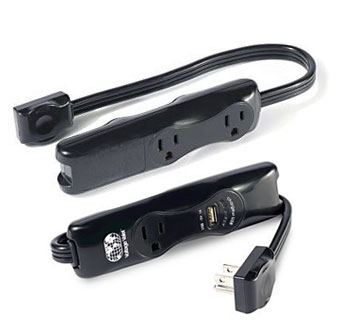 Herre is a great, small Travel Power Strip, rated for 220v (but also usable for 110v) that had a built in USB port in addition. Remember, for international trips, do not take a plug strip rated for only 110v. You need one rated for 220v.
This one is very compact, inexpensive and worked great for me.  It has three grounded AC outlets (2 on one side and 1 on the other), and one USB charger port. Of course, these plugstrips also work just fine in the US.
For international travel, you will also need electrical outlet travel plug adapters. There are different ones for different countries. Here's a link to one I used: Kensington 33117 International All-in-One Travel Plug Adapter
.
Tripod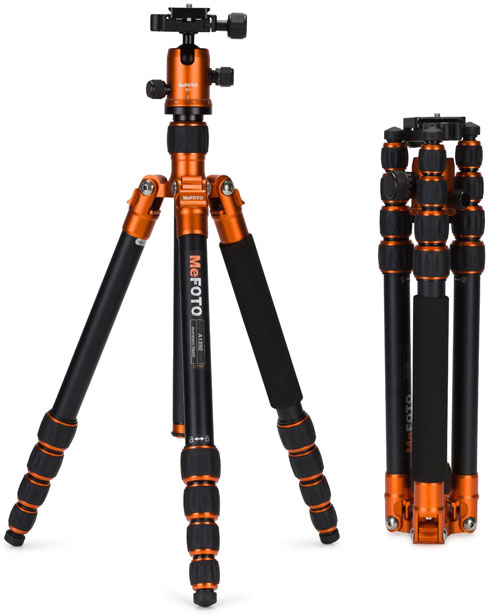 This one depends upon how serious you are about your photography. Tripods are great for landscape photography, night (long exposure) photography and any type of photography that may be in dim light where you need to use a shutter speed that is very slow (a long exposure). If you are hand holding the camera, you are likely to end up with a blurry image.
On the trip to Morocco, I knew we were spending two nights in the Sahara desert where I would be able to see the Milky Way and photograph it. This was going to take 20 to 30 second exposures so a tripod was a must. I had three requirements, light weight, sturdy, and folds to a length that fits in my suitcase. I found this wonderful brand of  MeFoto Tripods. This model comes in 7 different colors, are they are solid and lightweight. In addition to the tripod, I used my Triggertrap Mobile and its free iPhone app to manage the long exposures.

Comfortable Camera Strap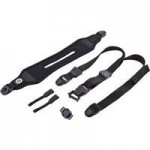 If you will be doing a lot of walking or hiking and you have a medium to larger size DSLR camera, you're going to want a camera strap that is comfortable and makes it easy to grab your camera and shoot quickly if necessary. Here's what I used and I found it exceedingly comfortable because it's made from neoprene and it stretches and conforms to my shoulder.
The Custom SLR Glide Strap with Black C-Loop is designed to make it easy to draw the camera from your side. The camera glides up the strap so you're ready to shoot quickly. This strap works with the C-Loop and is compatible with the hardware from most camera sling systems. It includes everything you need to attach it to the C-Loop.
 Camera Bag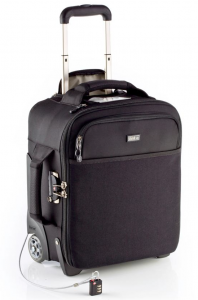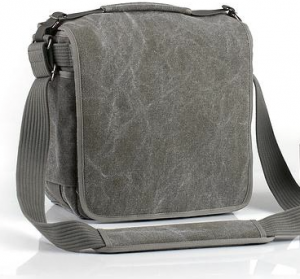 This is a very individual selection. What people want and how they'll use a camera bag varies so much. My friends and family laugh when I get a new bag because I just can't seem to find the "perfect" one. Fortunately there's eBay where I've sold several of my previous bags that just weren't "it!"  The company whose bags I feel are the most well designed and manufactured are from Think Tank Photo. The newest version of the bag I use for long distance travel is the Airport AirStream™ Rolling Camera Bag on the left, and the shoulder bag I use when I am walking around carrying fewer accessories is the Retrospective® 20 on the right. Both are amazing bags. If you order a ThinkTank product via one of my links above and your order is $50 or more you'll get free shipping and a free ThinkTank product with every order. Take a look around their website while you're there. I highly recommend their camera bags and accessories.
Just know that there are many styles including different size shoulder bags, back pack bags, bags with wheels, bags that will fit into the overhead compartment or under a seat on a plane, and bags that are too big for that.
TIP–> Don't Check your Camera Bag with your Luggage
Under no circumstances should you check your camera bag through luggage, either at check in or at the gate. Watch this video:

Photo Back-up While Traveling
There are a number of ways to accomplish this:
Use an iPad for back up
• An easy way to backup your memory card is to your iPad. Most every camera comes with a USB cable and you can connect it to your iPad either via Apple's iPad Camera Kit (far right image) or Apple Lightning to USB Camera Adapter (near right image) It depends on the type of connector for your specific device.
• Apple also has an adapter you can plug into your iPad into which you can insert your SD Memory card after removing it from your camera. The adapter you need depends on the type of connector your iPad uses (Apple changed connectors a while back so you might have either or both). For newer Apple devices, you need the  Apple Lightning Connector (image on the left).  For older iPads, you need to use the Apple iPad Camera Kit (far right image) for direct camera connections via USB cable and for reading SD cards.

If you're traveling with a laptop, many of them have a built in SD card slot into which you can insert your SD card, and, if not, you can purchase a USB card reader like this one: Lexar Dual Slot USB 3.0 Card Reader.
Use a Wireless hard drive for back up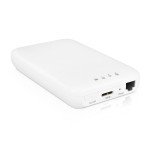 This option is one of the best for backing up a large number of files, but it's somewhat technical and a little tedious to set up. It worked well for me on my trips to Kenya and Morocco. However, it is a 2-step process. First you upload images from the camera to the iPad, then, second, transfer them wirelessly from the iPad to a Wireless Hard Drive. It's time consuming, but it provides an excellent secondary back up, especially if you lack enough room on the iPad for all your images. Here are several different types of options for doing this:
• The Macally Mobile Wi-Fi 500GB Hard Disk Drive for Wireless Storage (WIFIHDD500)

is a Wi-Fi storage technology that allows instant streaming of music, video and photo sharing up to 5 users. Wireless streaming from internal storage to Apple iOS and Google Android phones and tablets, and wireless photo image transfer from an iPad or iPhone to its internal hard drive for backup. Built-In fast Ethernet port to turn wired into wireless access point. Works with 802.11 b/g/n wireless routers. Works as a wireless access point. Available free App from iTunes for iOS devices and Google Play store for Android devices. It includes a USB 3.0 port. I used this one because the other two below were not available at the time.

• The Seagate Wireless Plus creates its own wireless network that allows for streaming video, music and images from the Wireless Plus to your phone or tablet. It also allows for wireless transfer of files, including image files, from your handheld device to the Wireless Plus hard drive. This is ideal for backup while traveling. It includes a USB 3.0 port.
• The LaCie Fuel is another wireless hard drive with two-way file transfer between a mobile device, like an iPad, or a computer and the Fuel's hard drive. Thanks to Wi–Fi and the Seagate Media app, you can effortlessly move files from your computer or mobile device to the LaCie Fuel. Or with a few taps on the app, free up space on your iPad or iPhone by wirelessly pushing files to the LaCie Fuel. It includes a USB 3.0 port.
Use Cloud Storage
• Amazon S3 Cloud Storage
 provides a simple web-service interface that can be used to store and retrieve any amount of data, at any time, from anywhere on the web. It gives any developer access to the same highly scalable, reliable, secure, fast, inexpensive infrastructure that Amazon uses to run its own global network of web sites.
• DropBox, of course, is a very popular cloud storage site. You can go to the link and sign up for your first 2 GB for free.
Cleaning Stuff
It goes without saying that you should also be bringing cleaning supplies for your camera, including lens cleaning solution and tissue or the Hoodman Lens Cleanse packets are very convenient. For a dust blower, I recommend the Giottos AA1900 Rocket Air Blaster, a squeeze driven bulb to remove dust and light dirt from the lens or around the camera. Many photographers also like to bring systems for cleaning their camera's sensor. You should research those further if you're interested.
As I mentioned at the start of this article, there are a lot of choices and I've really only touched the surface here. If you've had good success with other products, please leave a comment and share that information. And, as always, please share this post with friends and family you think will be interested.
Thank you!