CLick on an image to show a larger size and then you can navigate forward and backward using the arrows.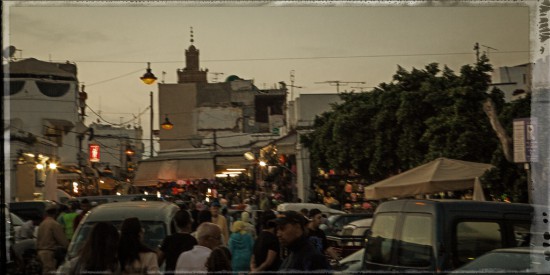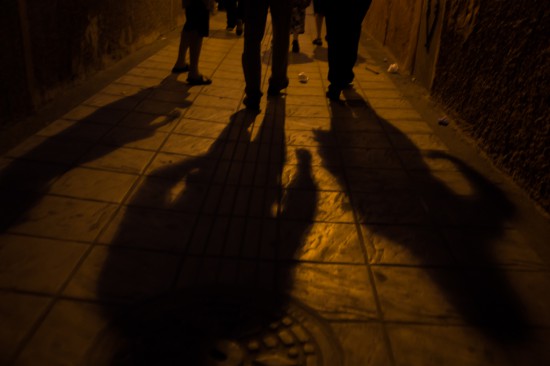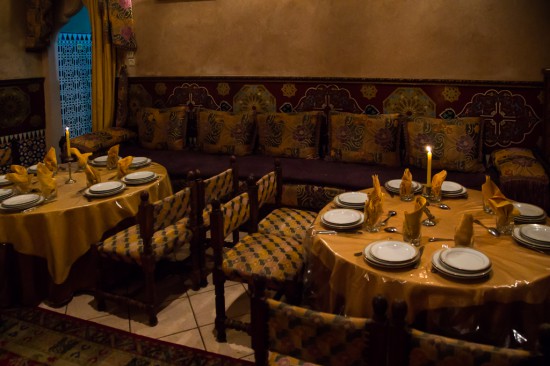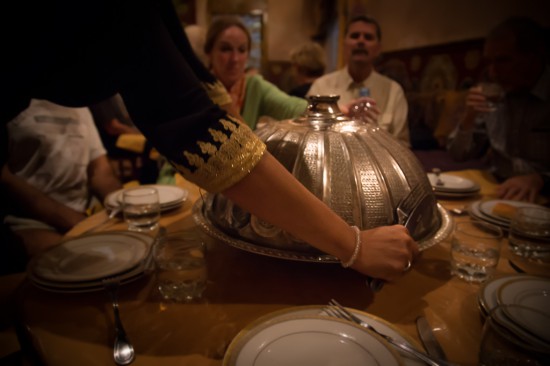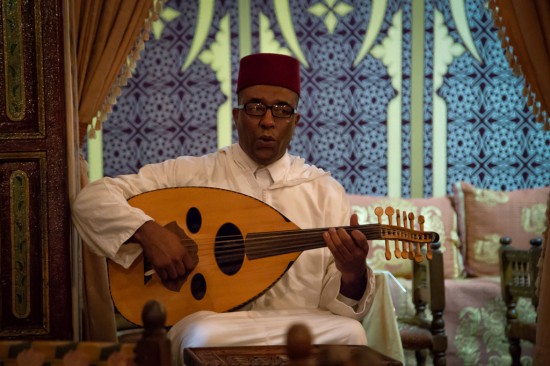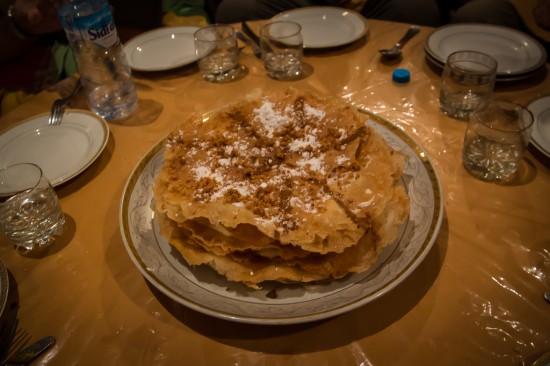 While in Rabat, we took an evening walk through the marketplace on our way to a wonderful dinner at a restaurant inside a beautiful riad. A riad (or ryad) is a traditional Moroccan house with an interior garden or courtyard located in Moroccan medinas. They display the common architecture seen in Moroccan houses. The exteriors are simple and usually located along a narrow alleyway with unobtrusive doors. They provide privacy for the family and protection from the weather in Morocco.
Wikepedia describes the experience of entering the riad as "…a major transitional experience…" The interiors are beautiful. They're usually square-shaped with one or two floors. The ground floor is usually common areas like a living room, dining room and kitchen. The main bedrooms are often located upstairs. Many of these houses have been converted into restaurants or hotels.
The main dish of our dinner was a traditional Moroccan dish, Chicken Bastilla. A light, thin, crispy warqa pastry shell wraps this savory saffron chicken dish. Warqa is similar to phyllo dough and requires significant skill to make, but is available to purchase in Moroccan markets. It has a crunchy topping of fried almonds sweetened with orange flower water. To this is added a topping of powdered sugar and cinnamon completing this amazing blend of flavors.