Here is my shot of this morning's full lunar eclipse. Unfortunately, the sky was not clear in Carmel Valley and there was a light haze of clouds partially obscuring the moon. But you can still get a feel for the color change about 10 minutes before the eclipse was 100%.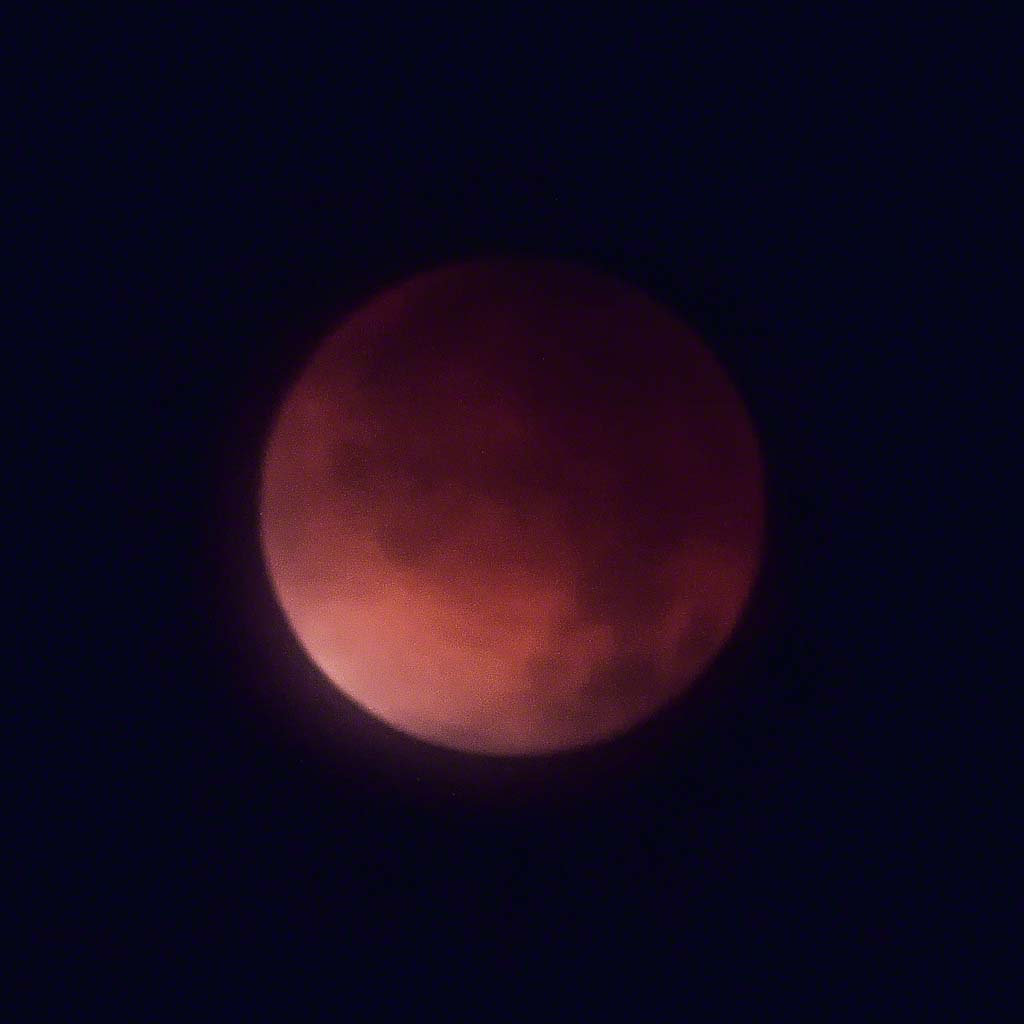 (Click on the photo to enlarge it.)
(Scroll down, or, click on the Title of the post to leave a comment.)
The photo was taken with a Canon EOS 40D, Sigma APO 150-500mm f/5-6.3 DG OS HSM Lens at Focal Length 500mm, 6 seconds at f/8, ISO 1250 on SanDisk Extreme IV Digital Film.