If you've been following my photography on this site for the past several years, you know that each year, at New Years, we go to Los Angeles to be with family and celebrate a Japanese New Years where we all have fun preparing traditional Japanese New Years food. It's great fun, delicious food and great to photograph and share with you here.
This year, however, Cathleen and I were not able to travel to Los Angeles because our almost 13 year old Labrador Retriever needed to have surgery the week before and we stayed home to help her recover. (She's doing well, thank you.) So Cathleen and I created our own version of acquiring and making the traditional foods. While not as elaborate as the big family version, we were proud of how it turned out and I wanted to share it with you. In addition, I'll offer a link below to see my special presentation on some of the food preparation and food from past family New Years. We missed our family very much but it became a special time for Cathleen, Lulu and me.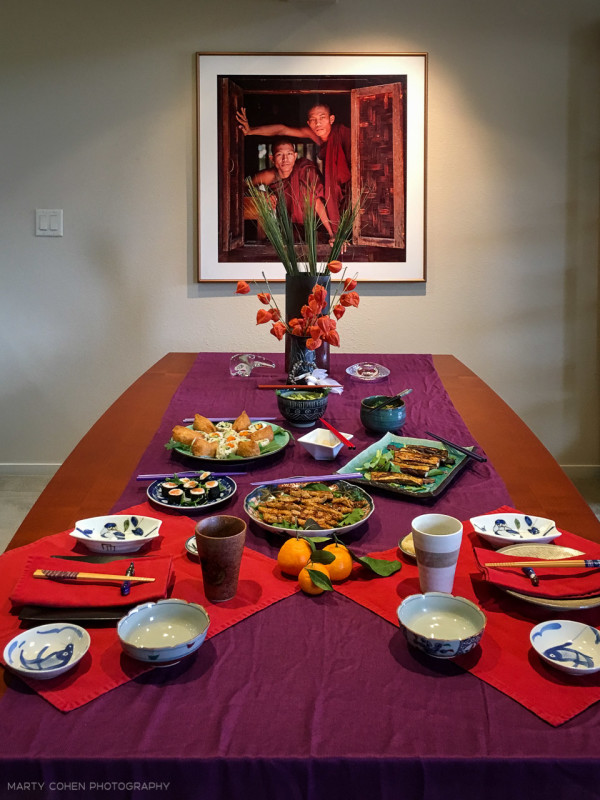 Lastly, if you haven't seen the photo presentation I created entitled, "In The Kitchen", click on the image below and then scroll down the new page to view it. I love how it turned out. Happy New Year!!